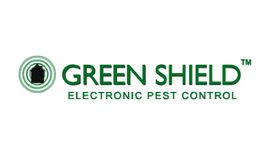 Merton

,

South West London

,

SW20 0AB

(2.3 mi)
It's not easy to get rid of mice and rats. They are persistent, cunning, adaptable and willing to endure all manner of hardships to find somewhere warm to nest and something tasty to eat. We plugged

in a Green Shield and within a month there was no sign of any mice in our shop. It really works!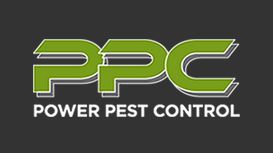 Isleworth

,

South West London

,

TW7 7LB

(2.6 mi)
pestcontrol-westlondon.co.uk
Power Pest Control West London can protect your home and business from all types of unwanted pests. Power Pest Control, is operated by fully qualified and experienced BPCA pest control technicians who

are reliable, professional and committed to safe guarding your home and business from unwanted pests.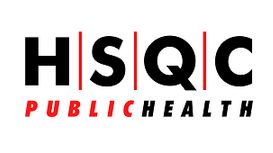 Chiswick

,

West London

,

W4 1QU

(3.8 mi)
Our team provide technical advice and laboratory and scientific support to businesses in the hospitality, food, leisure, tourism, and catering industries. We help the hospitality, tourism and food

manufacturing industries provide safe quality services to thousands of people across the world. Our products are fundamental to helping our clients meet their various legal and social obligations.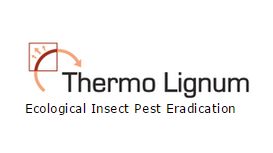 Chiswick

,

West London

,

W4 5HB

(3.8 mi)
In almost 25 years Thermo Lignum has established itself as an internationally recognized and accepted leader in its field. We are synonymous with non-toxic, chemical-free and guaranteed insect pest

eradication. We have specialized in the fields of Art and Antiques and have treated individual objects, whole Museum collections, Church inventories and entire Historic Buildings. We operate static WARMAIR chambers in London, Salzburg and Mannheim in Germany.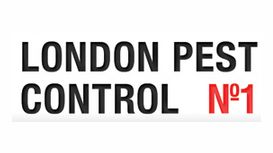 Fulham

,

South West London

,

SW6 6BD

(4.0 mi)
London pest control: If clothes and carpet moths have invaded! The eggs hatch and the larvae keep eating until they grow and change into adults. There are several methods for the control and

eradication of wasp nests, these include specialist chemicals, and wasp nest destroyers in the form of aerosol sprays. Find out more. London pest control: Besides the differences in their physical characteristics, rats and mice are significantly different in many other ways.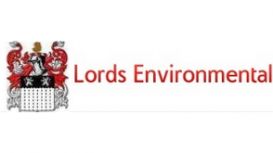 Colliers Wood

,

South West London

,

SW19 8SB

(4.5 mi)
We are cheaper than the rest, Our quality is at a high standard and we're 24 HOUR. We would be happy to provide you with a comparative survey and quote for your premises, or any additional building

that you may have. Lords environmental provide a pest control service for all types of pests including Mice, Rats, Squirrels, Cockroaches, Birds, Crawling Insects, Bedbugs, Wasps, Fleas and Ants.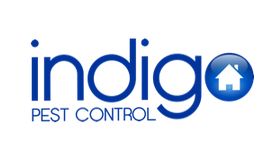 Colliers Wood

,

South West London

,

SW19 1TP

(4.7 mi)
We're here to deal with your pest and rodent problems as quickly and discreetly as possible. Removing the stress and irritation caused by unwelcome pest infestations. Based in South / West London,

Indigo Pest Control can respond quickly to your pest control emergency. Indigo Pest Control regularly provide pest control solutions for: Ants, Bedbugs, Carpet Beetles, Carpet and Clothes Moths, Cockroaches, Fleas, Harlequin Ladybirds, Mice, Rats, Squirrels, Indian Meal Moths, Wasps.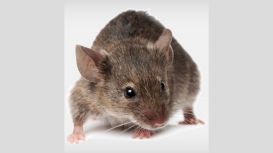 Colliers Wood

,

South West London

,

SW19 2RR

(4.7 mi)
The Mouse Exterminator is a qualified pest control specialist, with 20 years experience, servicing London and Southern Counties. Available 24 hours a day, 7 days a week, we offer an efficient discreet

service at very competitive rates to eradicate mice in domestic and commercial premises. The House Mouse (Mus domesticus) is extremely well adapted for living in homes, food establishments and other structures.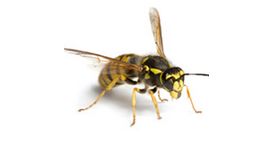 Colliers Wood

,

South West London

,

SW19 2RR

(4.8 mi)
Microbee has been providing expert help and services in pest control for property managers, managing agents and housing associations since 1984. We are based in south-west London and we provide the

services below for clients from London and England south of Manchester.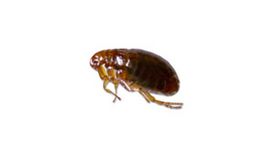 Chelsea

,

South West London

,

SW10 0UX

(5.0 mi)
JG Pest Control take pride in providing the perfect service to our customers. Servicing properties from people's homes to hotels and more. JG have grown to become the leading supplier of pest services

in the South. Whether your problem is in a residential or commercial premises. JG are capable of providing the quickest response and best value for money pest removal service.