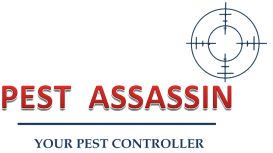 Professional and effective pest control in North West London. Whether it is a problem with cockroaches or the squirrels are not leaving your garden alone, don't worry our professional and experienced members of the team will always find a way to exterminate any pest bothering you.
Our speciality is what it says on the tin. Whether it's stinging, flying or biting insects and creatures that cause damage to your property, contaminate your food or otherwise spread disease, we are experts in eliminating all types of unwanted pests from your premises.
We have a track record of working with both, commercial and residential customers and pride ourselves for our friendly, reliable and totally confidential service in the Willesden, Harlesden, Wembley or Ealing areas and all over North West London.
---
Services
There are two main types of ants you usually find in the urban environment. The most common are called Garden Ant or Common Black Ant (Lasius niger) living around buildings or the garden and occasionally find the way into the homes looking for food, mainly sweet substances. Garden Ants live in strict social structure: on the top of the hierarchy is the queen and all the rest are workers who forage around the nest collecting food or tend the queen and the larvae laid by the queen only. They are not health risk only nuisance but if they invade your property the problem obviously needs to be dealt with.
One of the most exciting and time/energy consuming job in pest control is bird management. Proofing a building against feral pigeons, seagulls, starlings, house sparrows any other birds cause nuisance or damage in the property by nesting, roosting overnight, roosting daytime and fouling is one of the most important parts of an experienced pest controller. The mess those birds leave behind (guano, nest remains, feathers) not only disgust the public and residents but carry potentially dangerous diseases if you get in contact with them. There are several methods of proofing and any project needs to be assessed and tailored according to the building specification, the bird you proof against and most importantly the size of bird pressure.
Reviews and Ratings
My experience with Pest Assassin was excellent. They were extremely professional and in two visits got rid of my problem.
I can definitely recommend them, for both the swift way that they dealt with the problem, and also for their very reasonable pricing.