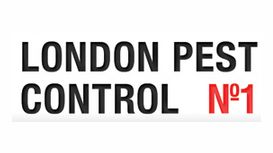 Fulham

,

South West London

,

SW6 6BD
London pest control: If clothes and carpet moths have invaded! The eggs hatch and the larvae keep eating until they grow and change into adults. There are several methods for the control and

eradication of wasp nests, these include specialist chemicals, and wasp nest destroyers in the form of aerosol sprays. Find out more. London pest control: Besides the differences in their physical characteristics, rats and mice are significantly different in many other ways.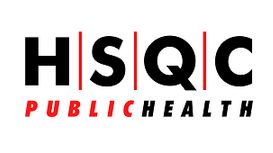 Chiswick

,

West London

,

W4 1QU
Our team provide technical advice and laboratory and scientific support to businesses in the hospitality, food, leisure, tourism, and catering industries. We help the hospitality, tourism and food

manufacturing industries provide safe quality services to thousands of people across the world. Our products are fundamental to helping our clients meet their various legal and social obligations.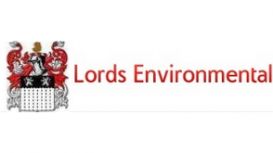 Colliers Wood

,

South West London

,

SW19 8SB
We are cheaper than the rest, Our quality is at a high standard and we're 24 HOUR. We would be happy to provide you with a comparative survey and quote for your premises, or any additional building

that you may have. Lords environmental provide a pest control service for all types of pests including Mice, Rats, Squirrels, Cockroaches, Birds, Crawling Insects, Bedbugs, Wasps, Fleas and Ants.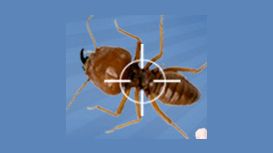 Pimlico

,

South West London

,

SW1H 9AA
In this section of our website we outline our main pest control services, if you require more information on any of our pest control services, please get in touch with us using the free phone or call

back form. Our pest prevention and control services range from one off job treatments to the implementation of a maintenance contract depending on your individual needs. Fast Pet Control is professional cleaning company, with pet control focus.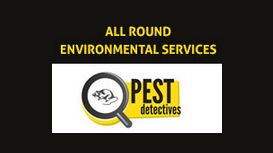 Ruislip

,

North West London

,

HA4 9RD
allroundenvironmentalservices.co.uk
All Round Environmental Services are one of the South East's leading professional pest control companies. We are able to call on over 30 years of experience in the industry to provide customers

throughout Watford, Harrow and the wider North London area with a friendly and reliable service, our prices are highly competitive and we guarantee results every time.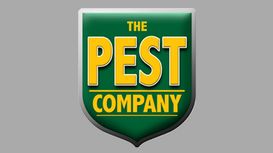 Chessington

,

South West London

,

KT9 2GR
The Pest Company is run by brothers James & Steven Mills. We have over 20 years experience in the Pest Control industry. We always put a great emphasis on professionalism and the need to provide an

excellent service at a competitive price. The Pest Company have experience of clearing large pest infestations, especially in sensitive areas such as schools and their kitchens, hotels and restaurants.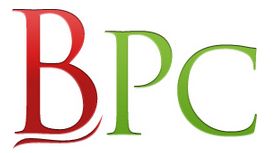 Bromley

,

South East London

,

BR1 3SL
Bromley Pest Control has since 1990, been serving residential and commercial customers throughout the London and Kent areas. We have a comprehensive line of pest control services to promptly, safely

and efficiently solve any pest problem or threat. Bromley Pest Control is presently serving customers in all London postcodes, Kent and Surrey.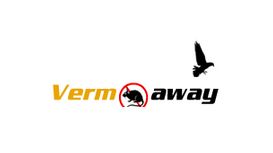 Clapham

,

South West London
The home of pest control solutions - from prevention to protection to the removal and elimination of pests. With over two decades experience in the business, we can offer professional, technical

support for all your pest control requirements, 7 days a week throughout Greater London and the Home Counties area.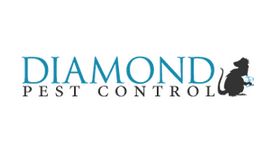 Marylebone

,

West End

,

W1D 5BH
We provide a professional, friendly, polite and reliable pest control service to residential and commercial customers. We offer expert solutions for preventing and eradicating pests from homes and

businesses. We have a wide variety of clients that include residential properties to shops, restaurants, warehouses, pubs, offices and more. We carry out intensive treatments and offer service contracts along with a 24 hour emergency call out facility (which we will respond to rapidly).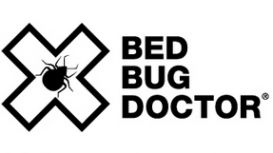 Holborn

,

Central London

,

WC1X 9DE
Bedbugs are very flat, which allows them to hide in tiny crevices. A crack wide enough to fit the edge of a credit card can harbour bedbugs (even cracks in the ceiling!). In the daytime, they tend to

stay out of the light, preferring to remain hidden in such places as mattress seams, mattress interiors, bed frames, nearby furniture, carpeting, skirting boards, inner walls, tiny wood holes, or in the general bedroom clutter.